ALLERGEN INFORMATION: Contains Protein derived from Milk and Lecithin derived from Soy (less than 1%). Produced in a facility that also handles egg, peanut, tree nut, fish and Crustaceans/Shellfish products.

SUGGESTED USE:
Mix or shake 1 scoop (31 g) with 4 - 6 oz of cold water or skim milk.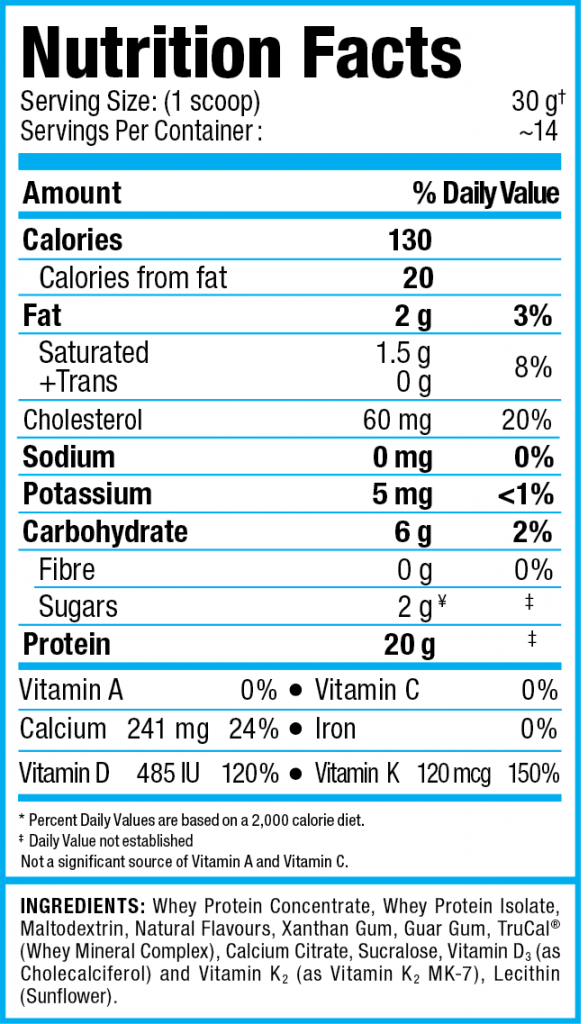 Isofemme Protein Smoothie
ISOFEMME is the Ultimate Protein Smoothie Designed Exclusively for Women!*
Imagine a smooth, creamy and deliciously thick milkshake. Does this instantly make you cringe at how many calories and fat you'd also be consuming?*
Well, if you're enjoying a sinfully delicious ISOFEMME Protein Smoothie, you can give in to your sweet cravings and enjoy a delicious high protein smoothie, while watching your caloric intake as each serving contains only 120 calories.*
This breakthrough protein smoothie created exclusively for women includes a proprietary protein complex that yields very high levels (17.5%) of a specific fraction of protein called Glycomacropeptides.* These naturally help curb the appetite and provide an ideal option for those women following a weight management plan.* The ingredients in ISOFEMME can help tighten, tone and shape the curves of your body, by increasing protein absorption and delivery.*
Benefits:
Zero Estrogenic Proteins.*
25 grams of Body-Shaping Whey Protein.*
Zero Added Sugar.*
Aspartame-Free and Gluten-Free.*
98.5% Lactose-Free.*
Only 120 calories per serving.*
*Disclaimer
These statements have not been evaluated by Health Canada or the FDA. This product is not intended to diagnose, treat, cure, or prevent any disease.